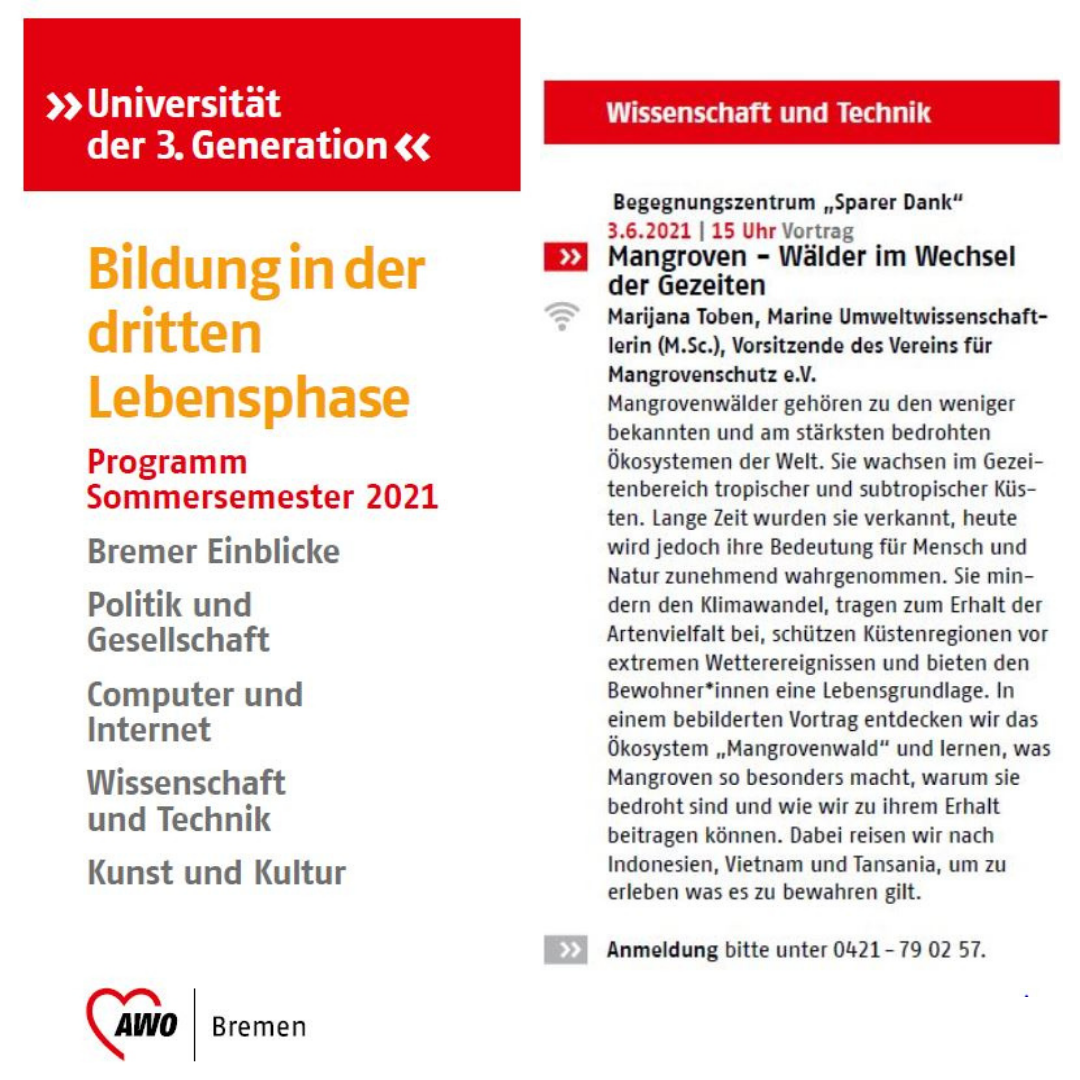 Presentation – "Universität der 3. Generation" | 03.06.2021
We are happy to be part of the "3rd Generation University" this year. The AWO education project takes already place since ten years. The presentation is offered as a face-to-face and online event.
When: June 3rd, 2021 at 3 p.m.
Where: Community centre "Sparer Dank" and online
Registration: 0421 – 790257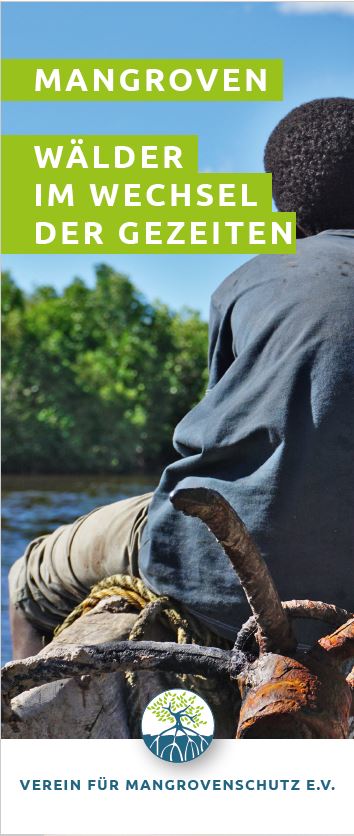 Travelling exhibition:

In March, the crowdfunding for the travelling exhibition was successful. Now it is ready to travel. It consists of six banner, printed on both sides with photos and texts from and about the tropical forests. Among others, you can find out where mangrove forests occur, what makes them so special, why they are threatened and how their conservation contributes to a better world (Agenda 2030 / SDGs).
Lendable from January 2021. If you are interested, we are looking forward to your inquiry.
DAS! | 01.07.2020
The DAS! contribution was broadcasted again on the "International Day of Tropical Forests" in the ARD buffet.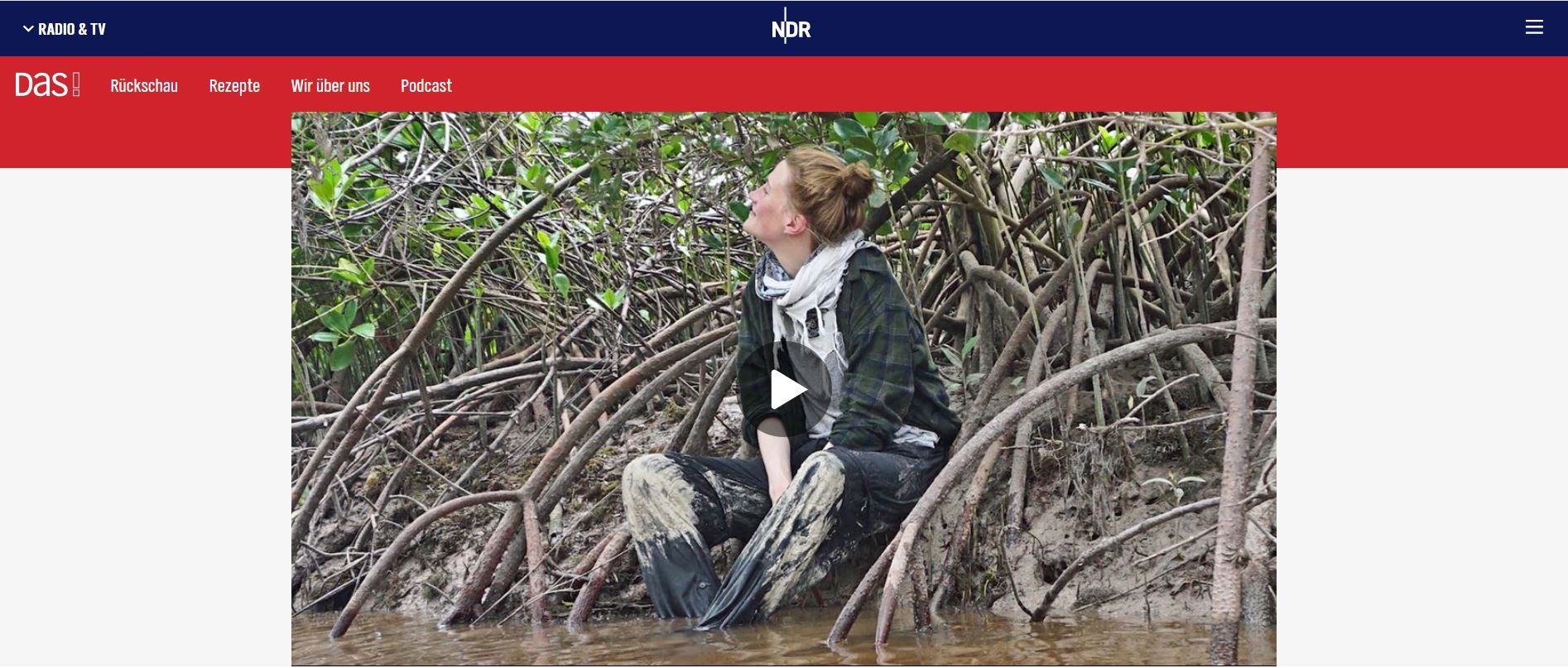 ZiSch | 25.05.2020
As part of the project "Newspaper at School" (ZiSch) by the WESER-KURIER, I was invited by students of the class 8c from the Oberschule am Leibnizplatz to talk with them about the mangrove forest ecosystem. A nicely written article arose from many exciting questions and made it straight to the first page. Well done!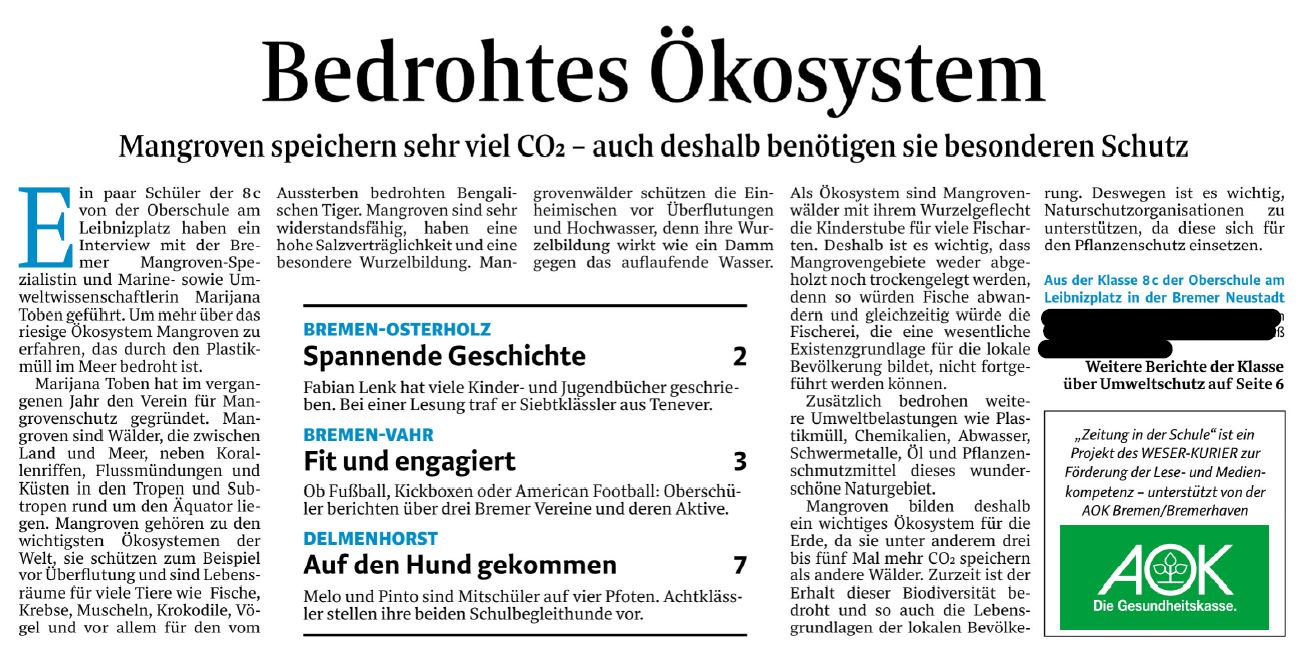 WeserKurier | 14.04.2020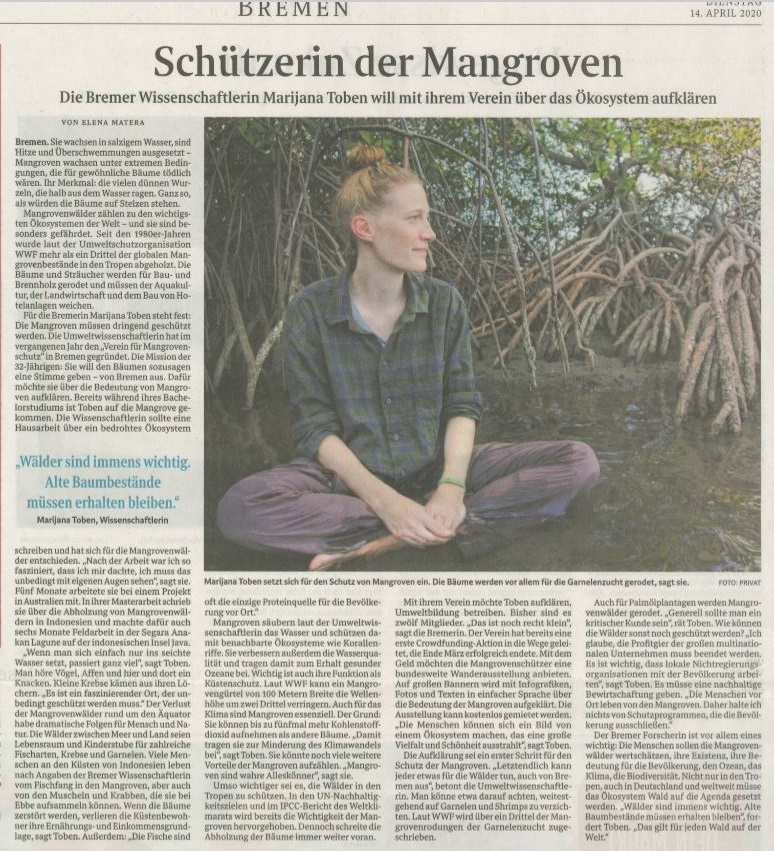 Crowdfunding-Campaign
We would like to create a moving exhibition that provides information on the global and local importance of the mangrove forests and thus contributing to environmental education and global learning.
You can find more information on our project page at Startnext. We appreciate any support!